Retail Procurement Services
DISPLAY AND SHOP FURNITURE MANUFACTURING
The design of your shop in shop is the key to success. But looks are not everything. The available space and the customer pathways also shape the experience. These vital aspects have to be optimised through intelligent use of shopfitting elements which match your products and express your brand image. And just as important, they have to be robust and hard-wearing – and always look as fresh as on the day they were installed.
We at WRS work with a range of experienced manufacturing experts who design and produce attractive and durable counters, free-standing display units, entire shop in shop installations and stores. A wide choice of materials is available, ranging from natural materials such as cardboard, wood and wood composites to more durable acrylic and metal. We can even supply state of the art materials like the extremely long-lasting Corian®. As with all our services, you get everything from a single source and benefit from our centralised quality assurance. 

VALUE ENGINEERING
QUESTION THE PAST TO
OPTIMISE THE FUTURE
We at WRS are always looking for ways to achieve even lower cost and higher quality. Together with our partners we review every design in order to identify potentials for improvements which we subsequently implement in the downstream process. Our simultaneous engineering approach makes us aware of how small changes to the design or material at the start can yield significant results right down the line. The positive impact can extend to everything down to logistics and installation of the final fittings. Value engineering is a service which guides everything we do and is naturally free of charge to our customers.
STANDARDS
Our customers have high standards and so do we. We coordinate with you down to the last detail and won't rest until everything is just as you imagined it.

BUDGET
The cost-effective solution is not always the cheapest one. We guarantee you the best value for money, whatever your budget.

MATERIALS
We work with all the materials generally in use and also some customisable ones like acrylic, super durable Corian® and of course elegant natural wood.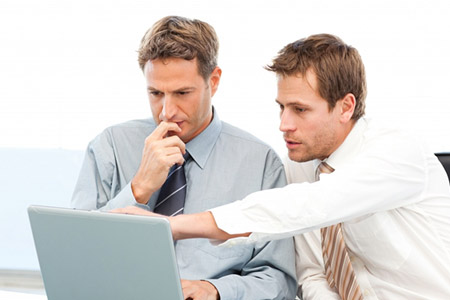 SCALABILITY
Whether you need one shop display or a hundred, we always work to budget and to schedule. We also offer smaller volumes of work to sheltered workshops.

TECHNOLOGIES
Our manufacturing partners use only state of the art machinery and specialise in technologies ranging from acrylic fabrication to CNC and laser machining.

Susainability
Caring

for

our Planet
Quality workmanship and supplier reliability are not the only things we bear in mind when selecting partners to produce your point of sale fittings and furniture. From start to finish we also consider the impact of our choices on the long-term sustainability of all our processes. All partners in our network have to provide proof of environmental certification, for example to ISO 14001.
Zero Carbon
Our production partners can achieve climate neutrality by eliminating emissions with more efficient technology and processes, producing their own renewables by photovoltaics or by offsetting them through compensation measures.
Processes
Emissions from manufacturing processes which release CO2 are reduced with the help of efficient state of the art machinery or offset with measures such as tree planting campaigns.
Materials
We at WRS require our suppliers of shop fittings and furniture to use high-quality material from certified sources. All wood and wood-based composites used by our network are FSC certified.
Machinary
All partners in our climate friendly World of Retail Services network use the very latest state of the art machinery. This guarantees both top quality workmanship and low carbon emissions.
Prototyping
As soon as the design has been finalised, we start bringing it to life. We offer a visual prototyping service which allows our customers to see their actual fittings before manufacturing begins. The prototypes are in the agreed design colours and provide an opportunity to approve all the details before final confirmation of the order. If you wish to make any changes to your prototype, just let our designers know and they will implement all your requests straight away.
Displays
Your displays are the essential element for focusing attention on your products. Creative design, varied materials and our many years of manufacturing experience guarantee effective and eye-catching displays which fit precisely into the available space. There are no limits to the display concepts we can implement. We present small and delicate items such as spectacles and beauty products to the best advantage and also set the scene for larger consumer electronic goods like tablets and laptops, encouraging the customer to interact and try them out.
Shop in Shop
Make your point of sale stand out from the crowd. We build a world around your product which invites your customer to step up and find out more. WRS has implemented shop in shop solutions in many different locations – ranging from high street department stores and shopping centres to duty free environments in airports and on board cruise ships, and even on military bases.
Digital Kiosk
WRS integrates digital solutions into all kinds of retail environments, from small information screens in free standing display units to whole shop in shop digital systems. These include digital sales assistants, systems that describe product specifications and functionalities in detail and even provideproduct comparisons that can be activated at the push of a button or are automatically triggered by the latest sensor technology. We carefully plan, design and programme these installations with our digital partners before we implement them in state of art hardware and furniture that make them easily accessible to the customer.